From the desk of John Pawlett
Become a High End Consultant Earning a Six Figure Income Starting Within 30 Days
Even if you're only part time in the beginning
If you looking for a six figure income with incredibly high net profits then Achievement Consulting could be for you!
But before we go any further it's not for you if:
You are looking for a 'get rich quick scheme'
You lack the work ethic to get things done
You don't like speaking to people
So now we have that out of the way (I like to do that upfront to save your time and mine) and if you're still with me please read through to the end, I have a free report giving you a lot more information than I can tell you about on here.
It's difficult to put in to words just how great the world of consulting is, the dream job if you like! You get to choose who you want to work with and it also gives you the freedom to work when you want to work, the freedom of working when you want and earning a six figure income is truly liberating it really allows you to dream and achieve.
It really doesn't matter if you have failed in the past, I have put together a simple step by step process so you don't have to worry about a thing.
In the past you may have bought into 'schemes' that sounded too good to be true and they probably turned out that way, you would have been right to be suspicious as there are many charlatans in the marketing world who have no interest in your success as long as they make a buck or two.
I need you to be successful, working alongside each other it becomes a personal journey that we embark on together, your success is vital to me as it accelerates my success, a win – win situation.
So why consulting?
Because There's a TON of Money in Consulting
 The only way I can describe the consulting business is like this:
It's a CASH COW
And there are a couple of reasons (aside from my personal experience) that make me say this.
First, there's the amount of money being spent on consulting right now.
Consulting is a $100 Billion Per Year Industry. Forbes Magazine
Second, it's got something most industries don't have:
MASSIVE GROWTH
Even though the economy is in a slump, the US Bureau of Labor Statistics reports that consulting is predicted to grow 83% by 2018!
So while the rest of the economy is going to hell in a hand basket, consulting is almost doubling in size by 2018!
That means more money will be paid to consultants every year!
Best Job in the World?
If you have ever wondered about becoming a consultant then below I will give you three of the best reasons ever:
It's pays extremely well with very high net profits
All you need to know is more than your client
It gives you total freedom
How to Get Started as a High End Consultant
There are only a few steps that you need to master to becoming a high end consultant:
The right mindset
A niche market
The perfect client attraction strategy for your niche
The ability to pick the right clients for the right fee
How to deliver the goods!
I go through all of these in great depth during the one on one training.
It also doesn't matter if you haven't mastered any of the steps above as each one can be taught quickly and easily.
All of the training and support is carried out by me personally (John Pawlett) you can see my profile here.
The majority of it is via Skype or phone at mutually agreeable times and lasts for six months although most should be picking up their first client within 14 days.
When you sign up the first step is to have a quick 15 min one to one on the phone or Skype to make sure we are a good match for each other (if not you will be refunded straight away)
My goal is to make your investment back by a minimum x10 your investment which for the first 5 people is only £997 (should be less than the fees on your first two clients!), after that it will be going up in stages of £1,000 to the normal price of £7,500.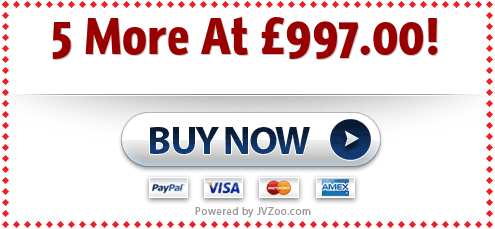 To Your Success
John Pawlett